The support and training for rediSend has been by far the most responsive and thorough of any SAP B1 Add-On we have ever had.
Darrin McLaughlin, IT Manager
Since using rediSend, we have realized a cost savings of about 60% on consumables. rediSend paid for itself in less than three months.
Raymond Singh, IT Manager
In my opinion, if you have SAP Business One, then you should also have rediSend. It is the perfect complement to an already robust software package.
Jay Lake, IT Manager
rediSend is a highly reliable and flexible piece of software which we use in all areas of the business which I cannot recommend enough.
John Savidge,
rediSend has significantly improved our productivity, efficiency, and customer service processes.
Bobby Clay, Customer Service Supervisor
rediSend has helped tremendously in increasing productivity by streamlining our operations and allowing us to send documents electronically while reducing postage costs up to 50%.
Mike Chen, Director
rediSend is a fantastic piece of software, it's easy to use and exceptionally versatile. The best 'value for money' software we have ever purchased by far.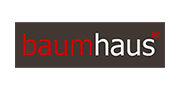 Phil Dickens, Director
rediSend is a well-designed piece of software that does exactly what it claims and offers a ton of flexibility in customization options.
David Brust, IT Manager
rediSend has allowed us to substantially reduce cost and increase our efficiency.
Kimberly Davis, CFO